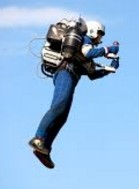 With online store sales skyrocketing in the last several years, and many new entrepreneurs born due to eCommerce taking off – now is the time to give ecommerce a go. Here are some options to get started.
Believe it or not, a frequently asked question that we get from our friends and website visitors is – "How do I build an online store?"
If you are a aspiring small business owner who is looking to sell products or services online, then you have come to the right place. Dont be a shark tank failure, and get on the right path with us. Below we give some of the best options for setting up an online store. We'll discuss each below and also give you a ballpark cost for each option.